About
"I support people in transforming their pain and limitation to empowerment and liberation.

I have developed the Conscious Unification(C) method using the most effective and evidence-based practices from multiple fields to achieve depths of healing that is lasting.

Conscious Unification(C) method allows you to overcome patterns of self-sabotaging thoughts and behaviors that keep you stuck in pain, frustrated and hopeless.

I have the honor of successfully supporting hundreds of individuals and couples out of situations of conflict and pain that are traditionally considered impossible to overcome.

This work is my passion.

I feel blessed to experience these miracles in my practice regularly.
I am a lifetime learner and pride myself in being specialized and current in my field.

I have a dual Masters Degree In Counseling and 2 years of coursework in Spiritual Psychology.

I am the only one in all of New Jersey to be certified in the cutting edge Accelerated Resolution Therapy and I am also one of the few people in the state to be able to save relationships when all else has failed with my certification in Discernment Counseling.

If you are done getting hurt and are truly motivated to change then I am the therapist/coach for you.

I can support you to create the life and love you have always dreamed of."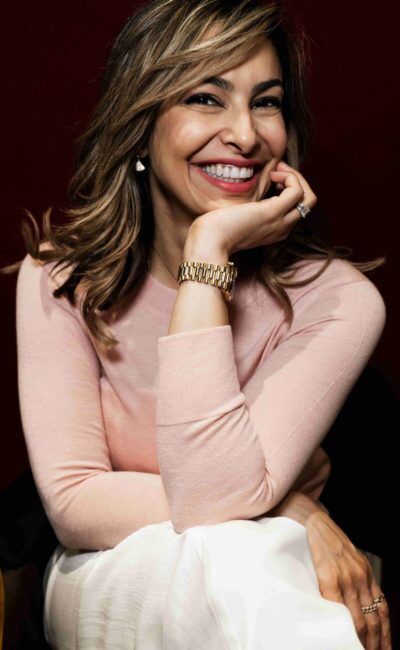 Sanya Bari. MEd, LPC, NCC, CTS, CDC, CART
Relationship Expert. Transformational Coach. Consultant. Speaker. Writer
Creator of the Conscious Unification(c) method
Founder & CEO of Counseling With A Difference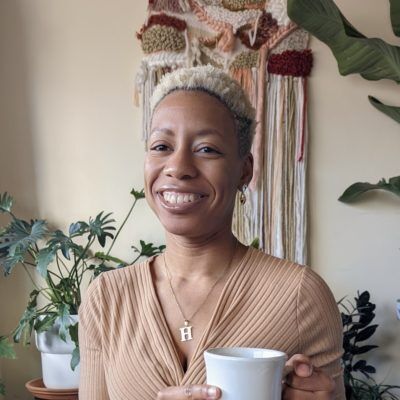 Herlide Joseph MEd, LAC, NCC
My focus is you, your goals and what you want to experience in your life. Taking space to pause and feel heard without judgment can benefit anyone no matter where they are in their journey. We all need a boost sometimes and I am here to provide tools and support to get back to where you want to be. I will bring genuineness and compassion to every conversation and support you in reaching your highest potential. The more honest and candid the sessions are, the more real the progress will be. If you are ready to move from surviving to thriving, reach out and see what working together might look like.
— Herlide Joseph MEd, LAC, NCC
As a Life Coach, I am passionate about working with people to achieve their goals. One of my specialties is empowerment. I facilitate people in turning their greatest pain into their greatest personal evolution.

I am professionally trained in providing services, support, trust, and confidentiality that allows for healing and growth to occur.

With my degree in Child & Family Studies, certification in Child Development Associates, and my professional training as a Life Coach I am more than equipped to help you clarify where you are currently, precisely where you want to go, and help you locate and heal all the barriers that come in the way

I will coach you one-to-one to recognize and ignite the potential that you already possess and reveal the strengths within you that can help you achieve the goals and dreams you have for your life.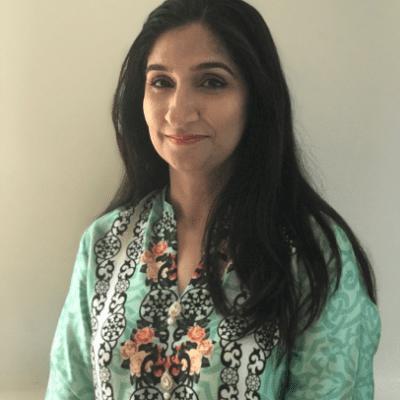 My holistic action-oriented approach brings out clarity and direction and the consistent positive support ensures that we achieve the intention we started with.

The path towards success is accelerated by first perceiving the gaps that hinder your success, then filling the gaps from now to where you want to be.

I am in the business of transforming lives, and I can help you transform yours.

"Doing the best at the Moment Puts you in the Best Place for the Next Moment."

~By Oprah Winfrey.
— Gul Naz Saeed, B.A., CDA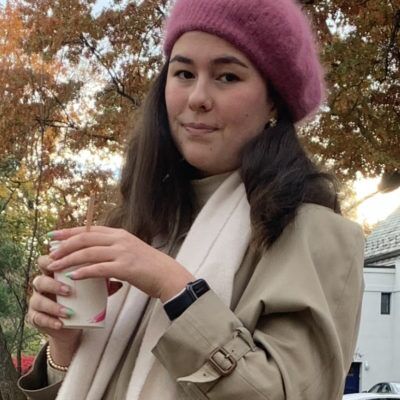 Zoe Kim VanderGast (she/her) – Life Coach, LGBTQIA+ Affirming Professional
I was born in Seoul, South Korea and lived in North Carolina for several years before moving to New Jersey. I am a third-year Honors Student at William Paterson University, pursuing a degree in both Psychology and Classical Voice.

My goal as a coach is to provide an intersectional and inclusive approach to wellness. As a young queer person, I believe in affirming and supporting all members of the LGBTQIA+ community, regardless of where they are in their journey. I welcome all individuals who are curious about finding their true identity, or fortifying the one they have. This invitation is also extended to those who have been defined by their race, sexual orientation, (dis)ability, Indigeneity, gender, age, spirituality, socioeconomic status, etc.

Previously, I have supported young people as a piano instructor, tennis coach, and child care specialist. I believe I can provide a unique perspective that allows effortless connection with young people, as well as anyone wanting to address trauma experienced previously in their lifetime.

Finally, I welcome any Spanish speakers that prefer to be coached in their native language.
— Zoe Kim VanderGast (she/her) – Life Coach, LGBTQIA+ Affirming Professional
All of us at one point or another, been confused about love and have wanted to understand: How to get the love we want? and how do we keep it from disappearing?
Love is a fundamental human emotional need.
We all seek a deep love and connection in our long-term relationships. Sadly, what we have been taught to believe about love and relationships has created a failing system. The divorce rate is about 50% in first marriages, over 60% in second marriages, infidelity rate is 40% in unmarried couples and 25% in married couples.
We have struggled with this age-old question in our personal lives as well. Apart from getting formal schooling in the field, each of us has had our own journeys on trying to understand, unveil, and decode the 'secrets' to being in a secure long term relationship where:
both people feel, loved, prized, and respected.

there's room for each partner to be themselves without losing the other




each partner can evolve and become a better version of themselves

the couple can be each other's support, guides, and mentors.
Answering these questions mattered so much to us personally and professionally that we have discovered the unique set of concepts, principles, and techniques that have proven to us and our clients that loving peaceful relationships are possible for anyone who wants them.
Relationship work is our passion. We live for those moments when a client converts from following our guidance and support to being able to be their own guide and support. The moment where they just 'get it'.
It an honor to experience the freedom of an individual. An honor we get to experience consistently.
We provide deep healing and help create connections that our clients didn't think were possible. We are action-oriented and bring in the past in only as needed, in service to your present and future.
We love what we do and we can't wait to share it with you.
Meet our group of specialists. We have discovered a model of healing that works very well with each of clients and we are very excited to use it to help you reach your unique therapy goals.
Each of us is committed to delivering counseling with the utmost attention to detail and the highest levels of quality possible. We use the latest evidence-based practices. We are very result-oriented and do not rest until your healing is deep and complete.
"Our success depends on you not needing therapy anymore. We work to get you there as soon as possible."
Together we provide a complete healing experience for your individual, couple, and family needs. We are experts in children, adolescents, and teenagers as well, to help them deal with the anxiety that can come with stress in the family.