Re-Learn Love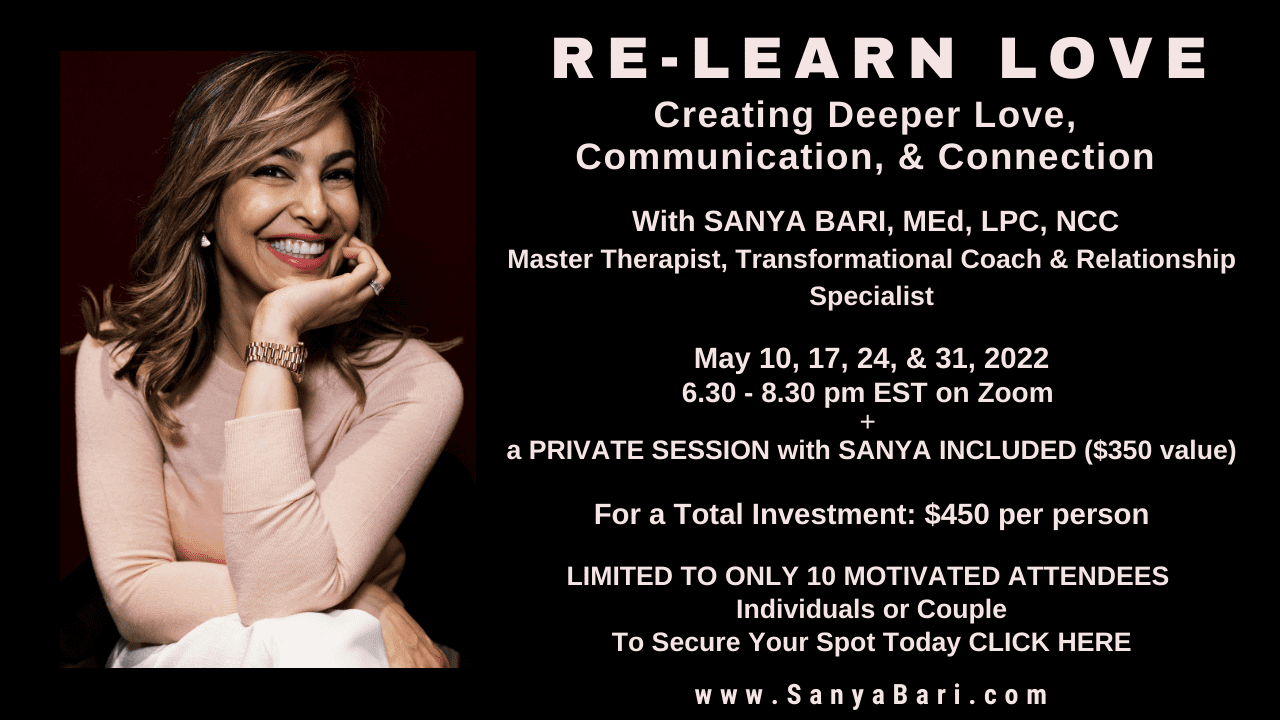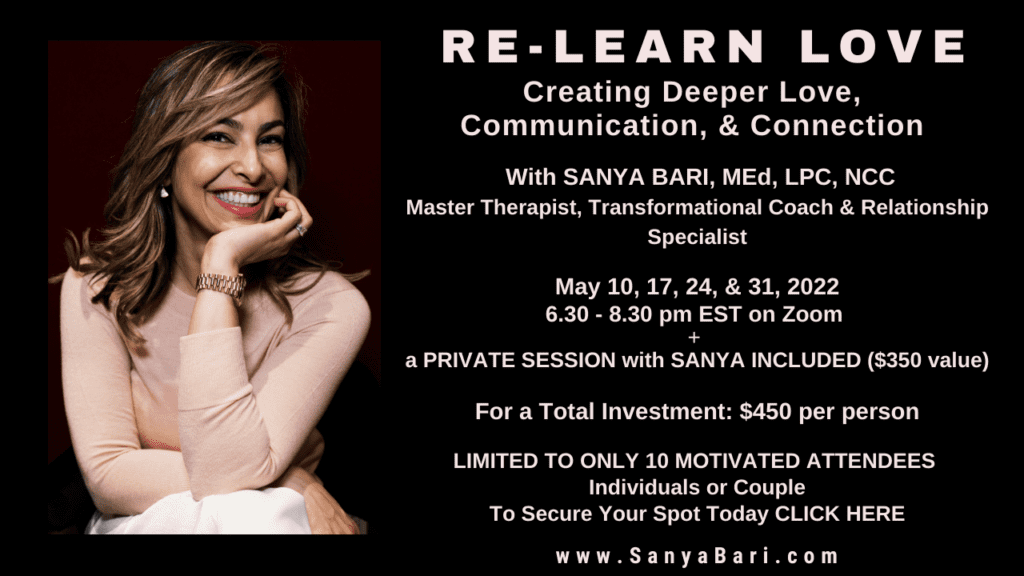 No matter how extraordinary the rest of your life is, if you don't have fulfilling relationships, your experience of life and love will be marred. – Sanya Bari
Everywhere you look you find people at various degrees of hurt, disappointment, and separation in their relationships – the dissatisfaction is rampant and it's becoming the norm.
Should we just accept that relationships are just hard and no one seems to have the answers beyond just putting up with it?
Should we let go of our original desire for a grand love and just make peace with an unfulfilling love as our fate (after all everyone else is doing the same)?
Should we just thank our lucky stars that we are not 'that bad' and stop asking for too much?
I asked myself these questions years ago and tried to make do with the love that was out there, but there was a hope inside me that kept saying:
This can't be it. There has to be more to love. There have to be answers, directions, methods, concepts, etc. somewhere for people like me who are motivated to create fulfilling relationships with joy and lasting love.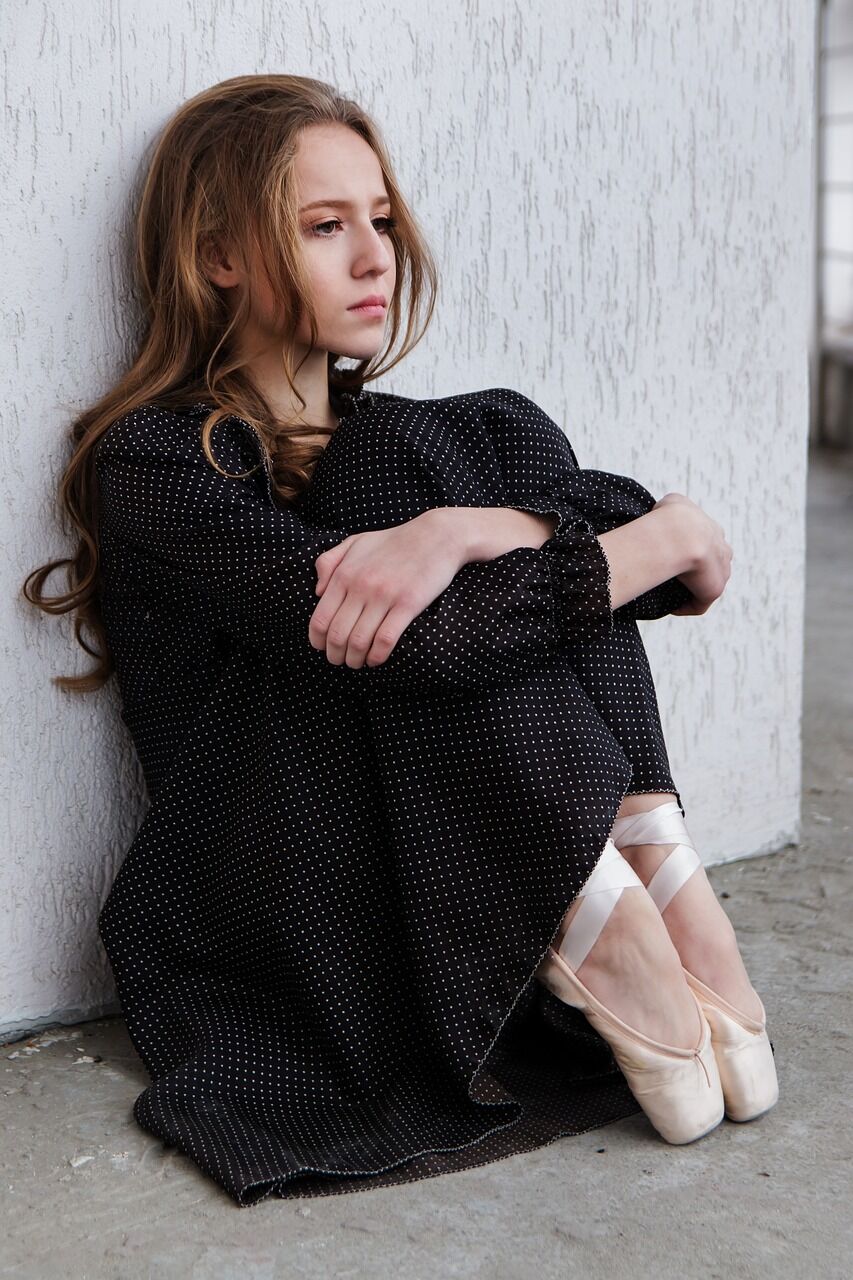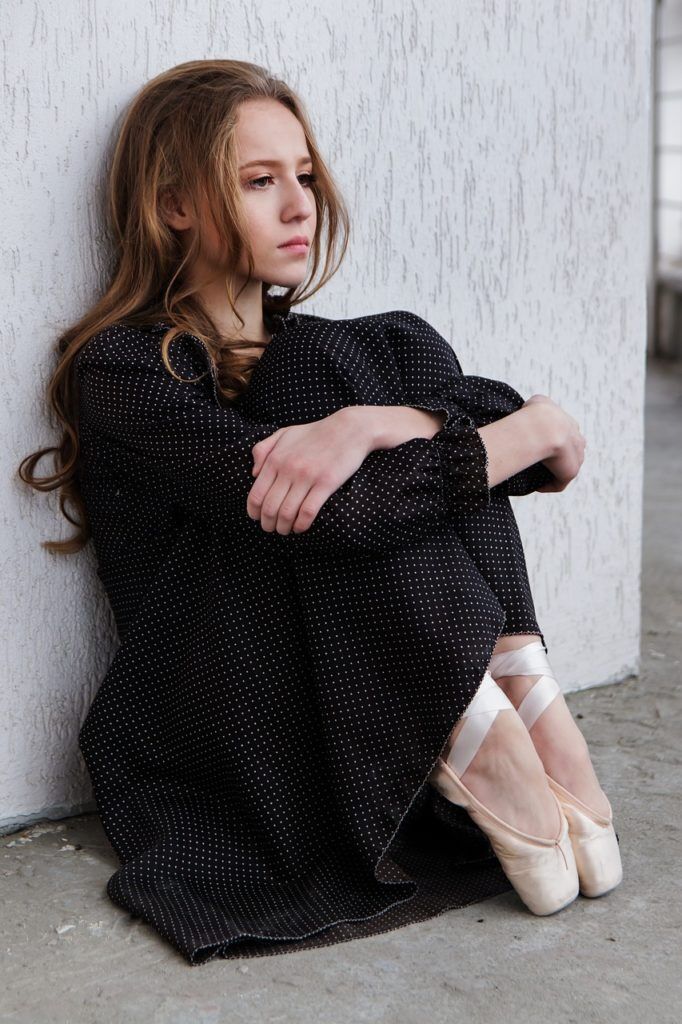 After years of working solely in the field of relationship therapy and being exposed to hundreds of relationships inside out, upside down, I have developed this workshop to offset the stark difference between what we want in our relationships when we first begin and how predictably most of us start heading towards a relationship downfall – it's as if we are all set up for failure.
Re-Learn Love helps you interrupt the path your relationship is on and gives you an experiential understanding of what to do, and how to be, to change the downward direction of your relationship to where YOU want it to go.
This workshop will give you an opportunity to discover answers to the following questions:
Why do so many well-intentioned, hardworking, intelligent people fail in relationships, and how to prevent that?

What does a GOOD relationship look like?
What is MY idea of a good relationship?

What personal blocks are preventing ME from finding, fostering, or maintaining the relationship I have always dreamed of?

What is MY PERSONAL PATH to an EXTRAORDINARY relationship?

What can I do starting today to change the outcome of my relationship?
You will leave this experiential workshop with:
Clarity on the quality of relationship you want to create, experience, and be in.

Discovering relationship blocks, myths, and misconceptions that destroy love.

3 stages of evolution towards authentic relationships.

An experiential understanding of self-love.

3 ways to engage in relationships with vulnerability and connection without getting hurt.

Creating and fostering trust.

Communicating in a way that you feel heard and the others feel listened to.
This workshop
IS

for you if:
Have achieved and mastered most things in life but your relationships are still not fulfilling.

You have managed to get to happiness and satisfaction but would like to get to higher order joy and fulfillment.

Want a different outcome of life and love than what you see around you.

Want to interrupt the trajectory of your life and relationship.

Are sick of being in the pain and confusion inherent in relationships and want to find solutions for the pain.

Are willing to let go of what you have been doing and are open to try something different even if it feels uncomfortable at first.
This workshop is
NOT

you if:
You see dissatisfaction here and there but it's not bad enough to bring about change.

Are scared to try things that you don't see others doing.

You don't feel motivated enough to take action to effectively respond to the dissatisfaction you feel inside.

The pain and confusion in your relationship is not great enough to want to do anything that isn't comfortable.
Limited to only 10 motivated attendees (Individuals or couples)
For a total investment: $450 per person
Please fill this form to request a mandatory 30 min pre-workshop conversation with Sanya Bari.